"Fat Crab Season" Dozens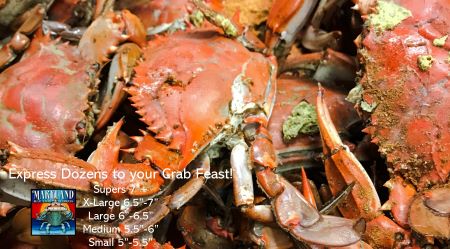 Thanks for visiting our site. Sign-up for our daily deals newsletter here.
Feast Like No One's Business During Fat Crab Season!
Nature loves putting on a show this time of year. Colorful leaves, cheering up the cool days; huge pumpkins, amazing both young and old, and of course; fat blue crabs, filled with the freshest blue crab meat with that autumn hint of butter. Yes, it's Fat Crab Season again when the blue crabs gorge themselves on bay delicacies to "fatten" up for the impending colder months. Get more bang out of your bushel with loads more jumbo, lump, and claw meat. Some Crab Lovers set down the mallets after Labor Day. You know better! The fun has just gotten REAL!