20% OFF ~ Rudolph's Crab Cake Sale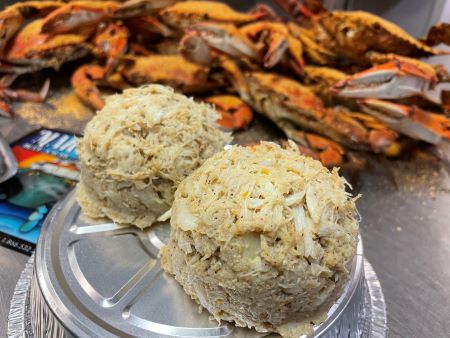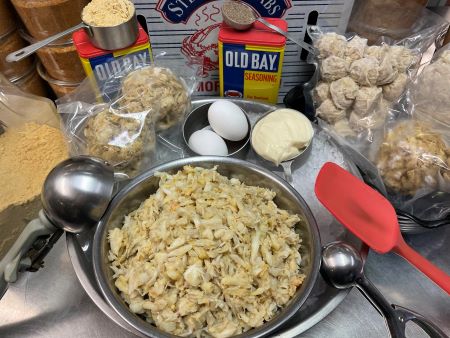 Cook your Crab Cakes with Perfection!
No difficult formulas or culinary training necessary to arrive at the perfect crab cake. First, start with a traditional cake made with Baltimore's famous ingredients: lump crab meat, eggs, mayonnaise, crushed crackers, and bay spices. No filler, all taste. Since a large portion of the cake boasts impressive lump, the cake sears into a salty-sweetness from the caramelizing meat. Your mission is to take a delicacy from the bay and turn it into golden brown masterpiece. You got this!
Remember, crab meat has already received a full cooking at the crab house, so your job is easy since you're simply finishing the preparation. Second, decide on pan sautéing or baking. Chefs suggest thawing for the pan since the heat isn't as intense as the oven. You guessed it. If you're spontaneous and decide on the fly to make crab cakes, use the oven for frozen cakes. The goal for your cooking is an internal temperature of 165°F.
Third, get to it! Pan Sauté for a guaranteed golden brown. Pour 2 tbsp. of extra virgin olive oil per cake in a skillet and bring it to a perfect temperature, medium heat for 1 minute. Scoop the crab cakes and place them in the pan and cook for 3 minutes. Then, flip and press down on the cake with a spatula for the "hockey puck" appearance. Sauté for another 3 minutes. Once you note that golden brown, remove the cakes onto a paper towel to soak up the extra oil and swiftly serve. Piping hot is always impressive!
Oven baking requires less steps. Preheat the oven to 425°F. Place the cakes on a slightly greased baking sheet. Olive oil, unsalted butter, or even spray butter. Bake for 12 minutes, and then flip the cakes and cook for an additional 4 minutes. Once again, golden brown is the goal. If you prefer a slight crispiness, finish the preparation with a 30 second pan-searing on the skillet per side. Also, press down with the spatula for the "hockey puck" goal!