Blue Crab Meat ~ Freshly Picked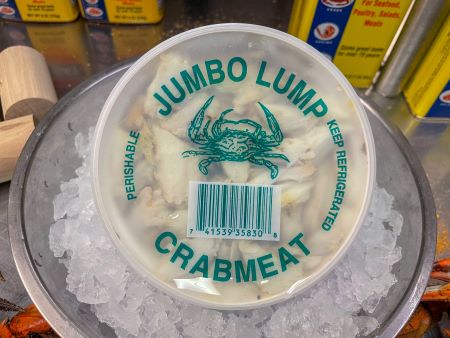 Find out about our latest catches!
Express Delicious Crab Recipes to your kitchen!
Blue crab meat boasts a salty-sweet flavor distinctly different from Dungeness, Snow, or King. In fact, the Maryland Blue Crabs receive honors worldwide and generate quite a frenzy for crab lovers. They savor the jumbo, lump, and claw meat pulled from the 3 main parts of the crab. Claws crack with a browner meat, slightly fibrous in texture and with a robust crab flavor. Lump picks from the two main crab halves and has a smoother, buttery texture with a "clean" crab taste. Finally, large chunks of jumbo slide out of the hind swimming legs. Pristine white large chunks impress the true crab connoisseur. Similar taste to the lump, jumbo does have a slightly more meaty texture. Some compare it to a chicken breast. To note the variations in texture and taste, a skillful chef can explore exquisite recipes. Eat with assurance. Blue crab meat contains only 82 calories and boasts 10 grams protein per a 3 oz. serving!
Steamed, picked, and shipped, USA Blue Crab Meat delivers delectable recipes!
Try out these tasty creations.
Claw Meat ~ Corn & Crab Chowder ~ Red potatoes, chopped carrots, yellow corn, Creole seasoning, and claw crab meat. Warm up a cool, crisp autumn night with a piping hot bowl of crab chowder!
Lump Meat ~ Crab Linguine ~ Olive oil, red chili, parsley, and lump crab meat. Nothing satisfies a hearty appetite better than delicious pasta.
Jumbo Meat ~ Crab & Avocado ~ Haricots vents, Hass avocados, romaine hearts, and jumbo meat. Yes, eating healthy can be delicious too!