2019 Holiday Shipping Guide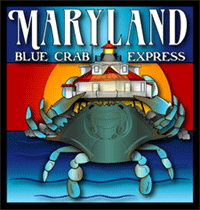 2019 Holiday Shipping Guide
PLEASE NOTE!!!!
FROM DECEMBER 1 ST T0 DECEMBER 25TH. THE GUARANTEED TIMES FOR UPS AIR AND AIR SAVER SERVICE HAS BEEN REMOVED. UPS ONLY GURANTEES THESE PACKAGES BY 11 PM. THIS IS OUT OF OUR CONTROL AND IS DUE TO THE HIGH VOLUME OF PACKAGES THEY HAVE TO PROCESS FOR THE HOLIDAYS.
NO REFUNDS WILL BE GIVEN FOR ANY ORDERS DELIVERED ON THE DAY THEY ARE SUPPOSE TO BE DELIVERED.
ALSO MANY ORDERS MAY TAKE AN EXTRA DAY IN SHIPPING DURING THIS PERIOD. WE TAKE EXTRA CARE TO PACK EACH ORDER TO HANDLE THE EXTRA TIME IN DELIVERY.
*During the winter months snow, ice and other storms may delay deliveries. During severe weather evens we may not be able to ship orders entirely.