Seafood for the Freezer with FREE Shipping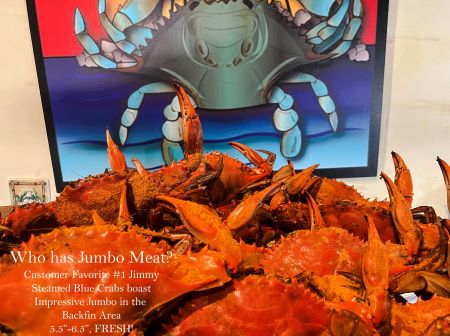 Do you like discounts? Click here.
Play Fair. Blue Crabs for Everyone!
Every appetite is different, just like every American has different taste buds. One thing that has always held true, however, nobody likes to look down at an empty plate. Tearful eyes from the young and pursed lips from the old is a sad sight at the dinner table! Keep everyone joyous with the perfect serving size. Summer pool parties load the picnic table with all kinds of garden favorites. Bread and butter local corn, ripe vine tomatoes, and huge yellow squash make preparing healthy sides a snap. The headliner, a meal equally popular as a super water slide, takes the centerpiece to a delicious level. Without further ado, behold the most coveted dinner of the summer. Steamed Maryland Blue Crabs! Take a look at today's featured catches that will satisfy all those taste buds!