Crab Side Ideas ~ Seafood for the Freezer with FREE Shipping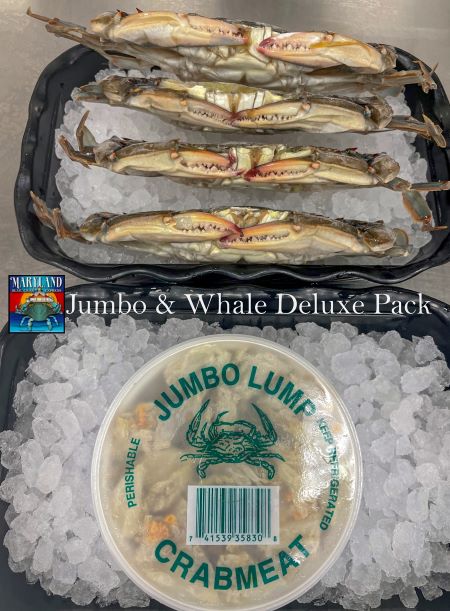 Do you like discounts? Click here.
Pull up a Fresh Harvest Dozen of Blue Crabs!
Abundance, over-flowing, at its max all describe the Maryland Blue Crab this time of year. Some enthusiasts flip the calendar past Labor Day and think the fun's done. No way! It's just begun. Fat Crab Season flows from mid-September until Thanksgiving. Nature has a way of showing off. Colorful leaves with bright orange, red, and every shade in between. Sight-seers take the family for day trips to rocky and wooded parks to soak in all the glory. Well, blue crabs deserve the same feasting eyes. In this case, you will savor some tremendous crabs. Packed to the apron with loads of meat, and fresh for the taking, fall fatties deserve some major attention. Grab a mallet. Hold up a "jimmy" and take a selfie!