Holiday Free Shipping Dock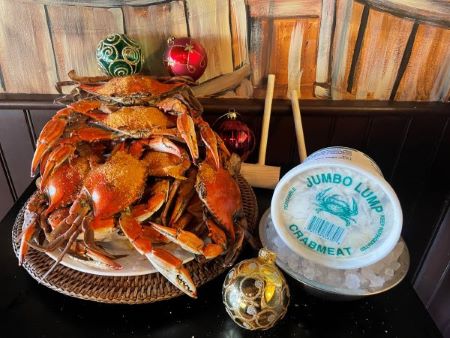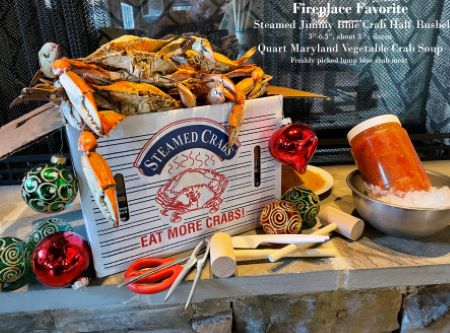 Warm up by the Fireside with a Taste of Summer!
Holiday Steamed Blue Crab Feasts always get the family and friends talking. Everything seems in check. The crackling embers of the timber join the sounds of a cracking shell. Bacon wrapped scallops add a surprising side just like that gift under the tree. Freshly made Maryland Vegetable Crab Soup, giving off sweet crab aromas wafts together with the freshly cut Christmas tree's pine smells.
It doesn't stop there. Family traditions and recipes get passed down from generation to generation. How about great grandma's oyster stuffing and jumbo lump crab balls? They bring back nostalgia and warm up the heart with a love for seafood.
Light up the fire and let the tastes from the Chesapeake Bay warm up your holiday party with festive cheer!